RJo Wins Season Opener at Silver Dollar Speedway
Apr 30, 2021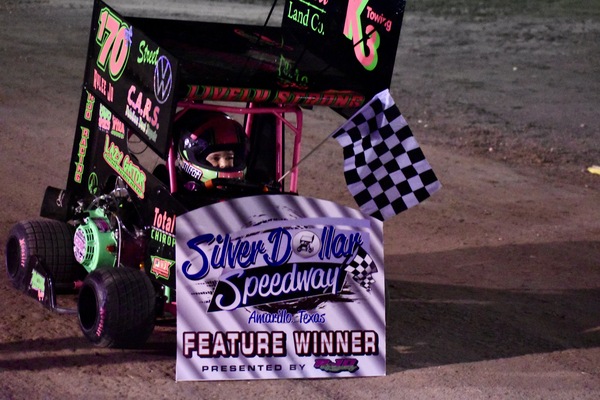 RJo continued her strong start to the 2021 season last night at Silver Dollar Speedway in Amarillo, Texas.

Rylee started on the pole for the first heat and at the drop of the green flag she took off and lead most of the heat until catching some slower karts and gave them a little to much room where second place Paxton Longbine was able to make in three wide a take the lead from her. She would end up heat one in the second position.

Her crew went to work when she got back in the pits changing some gears to help get her a little faster. Heat two when the green dropped she was gone and ended up leading the entire heat race to come away with the win.

Main event time came around and her Cox Performance Racing engine was on a role again and much like the second heat at the drop of the green she was gone leading the entire main and coming home with the a main win.

We want to thank all of our sponsors for all they do to help us race each and every week. Make sure to go out and support the businesses that support the sport we all love. Special thanks to Ray Ashton with Ashton Express Tax, Hank Griffin with C.A.R.S., James Errington with Street VW of Amarillo, Mike Paulk with Modern Image Signs, and Camille Fritzler for coming out to the track last night.

That is RJo's second win of the 2021 season. We will be back in action next Friday May 7th for the Summer Classic presented by H&H Salvage. Come on out to Silver Dollar Speedway and cheer on all the little racers as they have the time of their lives.