Rylee Jo Lively
Nickname:

RJo

Hometown:

Wildorado

Birthday:

June 17, 2013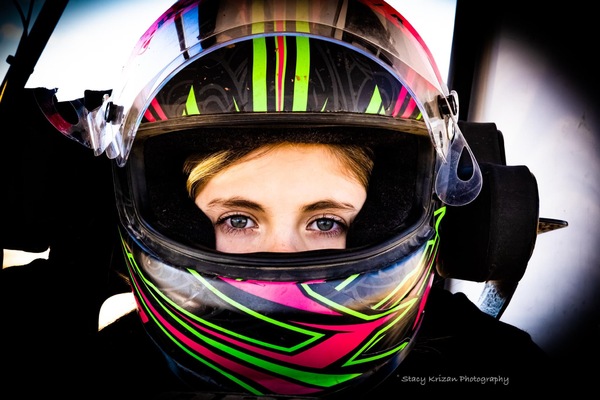 Hello everyone! My Name is Rylee Jo but everyone just calls me RJo. I received my nickname from my mom who came up with it from one of my favorite racers Kenny Montgomery "KMO".

A little about myself I am 10 years old and have been racing since I was 5. I love using my racing platform to give back to the local community and help others.

In my spare time I volunteer at Fill with Hope packing Hope Totes. Hope Totes are filled with different snacks and drink for kids in need of meals over the weekend. They are delivered to the school and discreetly placed in the children's backpacks to be sent home each Friday. Many of these kids would not eat from lunch at school on Friday until breakfast at school on Monday.

We just got through with our 3rd Annual RJo Racing Back 2 School Backpack Giveaway where we were able to help over 500 kids with backpacks full of school supplies. Which not only helps the kids get a good start for school but also helps take some financial burden off the parents as well.

We like to have fun and just hosted our 2nd Annual Trunk or Treat Event for the kids on Halloween where we handed out candy to over 200 families in our local community.

We are in the works on wrapping up our 2nd annual canned food drive to benefit our local food bank in Vega, Texas and High Plains Food Bank, in Amarillo, Texas.

We currently partnered with the Lone Star Santa's Convoy of Toys gather toys for kids affected by natural disasters in Texas!!
Family:

Dad-Steven, Mom-Ashley and Brother-Boston

Hobbies:

Going to church, playing outside, riding her bicycle, swimming, shooting hoops with her dad, painting, drawing, FaceTime with friends, playing Roblox, Among Us, road trips, Spending time with Family.

Car Number:

170

Racing Division:

Junior 2 Outlaw

Years Racing:

4

Career Wins:

22

Chassis:

QRC and PRC

Engine Builder:

Jerry Cox with Cox Performance Racing Engines

Team Owner:

Mom & Dad

Crew Chief:

Dad

Pit Crew:

Dad Mom Uncle Shawn Braden

Favorite Track:

Silver Dollar Speedway in Amarillo, Texas

Favorite Race:

Silver Dollar Shootout

Most Wanted Wins:

Battle in the Bullring presented by RJo Racing
Winning my first main event in my very first race

Winning a championship in my first season

Winning Rookie of the Year in my first season

Winning the Top of Texas race

Winning the Silver Dollar Shootout

Receiving the Hero Award from Silver Dollar Speedway

Winning the Johnny McDonald/Tommy Corea Memorial Race