Noddle Bowl Presented by Taste of Thai
Jun 04, 2021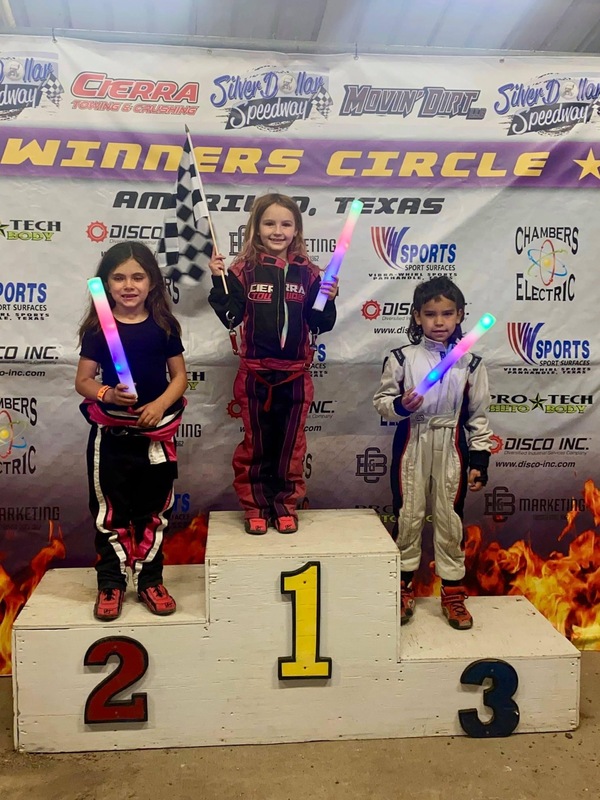 Was a rough night tonight at the track. Rylee is a little sore but should be ok in a couple days.

Started outside pole and took off at the drop of the green and took the lead had a caution and under caution a car wheel hopped Rylee and the other car hit her in the arm. She ended up winning the heat race but her arm was hurting afterwards.

She is a tough girl though as she wanted to keep racing. Dad and the crew made some changes to try and help the car out she started outside second row and quickly found her way to second but would end up third in heat two.

That put her starting outside pole for the main. She had a bad start and fell back to fourth but quickly recovered and fought back up to second where she would spend most of the race until the leader spun and Rylee inherited the lead. She would lead a few laps but with two laps to go she would end up getting past by one of her great friends and end up finishing second in the main. Congrats to Berkley on your first win you were a rocket ship tonight.

Rylee's elbow is a little sore and swollen we will keep everyone up to date on how she is but she should be fine.

Thanks to everyone who came out to the track tonight and supported RJo. It is so awesome seeing all her fans cheering her on.

Thanks to all our great sponsors for all of your support as well without y'all this isn't possible.