Battle in the Bullring
Jun 18, 2021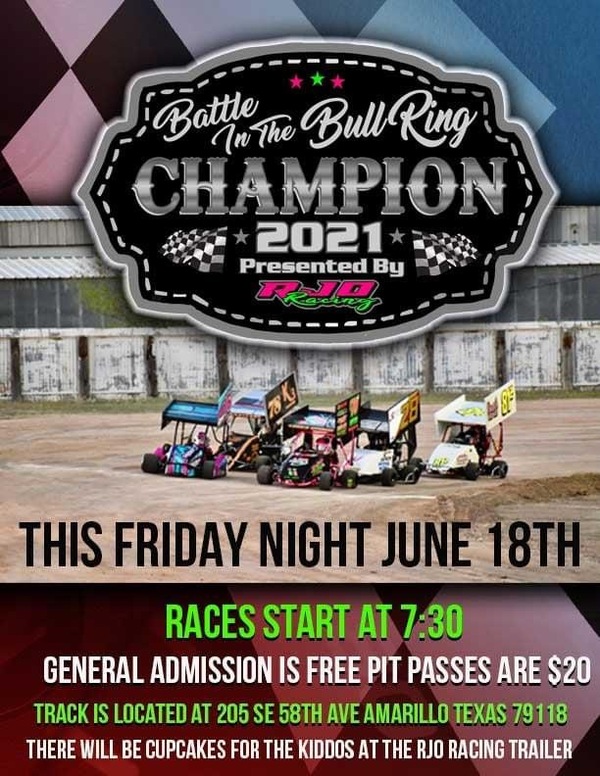 Battle in the Bullring and cupcakes….. What more could you ask for?

Y'all come out to Silver Dollar Speedway in Amarillo Texas this Friday June 18th to celebrate RJo's Birthday and see some great racing action.

All classes will be racing and I promise you that you won't be disappointed in the on track action. Plus there will be some giveaways for the fans.

If you make it by the RJo trailer during intermission or after the races we will have cupcakes for all the kids to help celebrate Rylee Jo turning 8.

We hope to see y'all there.