3rd Running of the Silver Dollar Shootout
Jul 02, 2021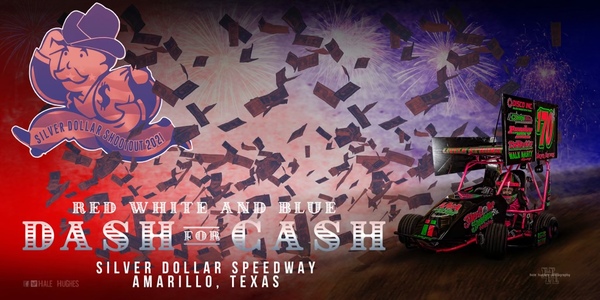 Swipe for More Images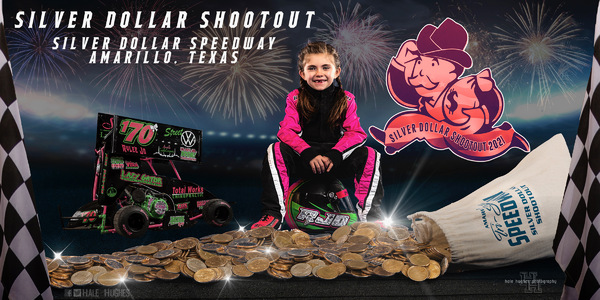 RJo is getting ready to battle for some cold hard cash. This weekend July 2nd and 3rd is the inaugural Red, White, and Blue Dash for Cash and the 3rd running of the Silver Dollar Shootout at Silver Dollar Speedway in Amarillo, Texas.

Friday night RJo will be running one heat race and a main to see who takes home the Panhandle Performance Engine sponsored Young Guns Dash for Cash. Racing Friday night starts at 7:30 pm.

Saturday morning starts the 3rd running of the Silver Dollar Shootout. RJo is looking to defend her title as the Young Gun's Silver Dollar Shootout Champion. She will run two heats and a main to see who will take home bragging rights and the $150.

First heat Saturday will start at 11:00 am with a break following and the second heat and main starting at 7:30 pm.

General admission
$10 - Adults - 13 years and up
$8 - Sr. citizens/Military/First Responders (All with Valid ID)
$5 - Kids - 6-12
Free - Kids - 5 and unders

Pit Passes
$25 per person per day
$30 per class entry Friday
$75 per class entry Saturday

We hope to put on an awesome show for all the fans and once again we cannot thank everyone enough for all the support especially the amazing sponsors of RJo Racing.