Summer Classic presented by H&H Salvage
Jul 09, 2021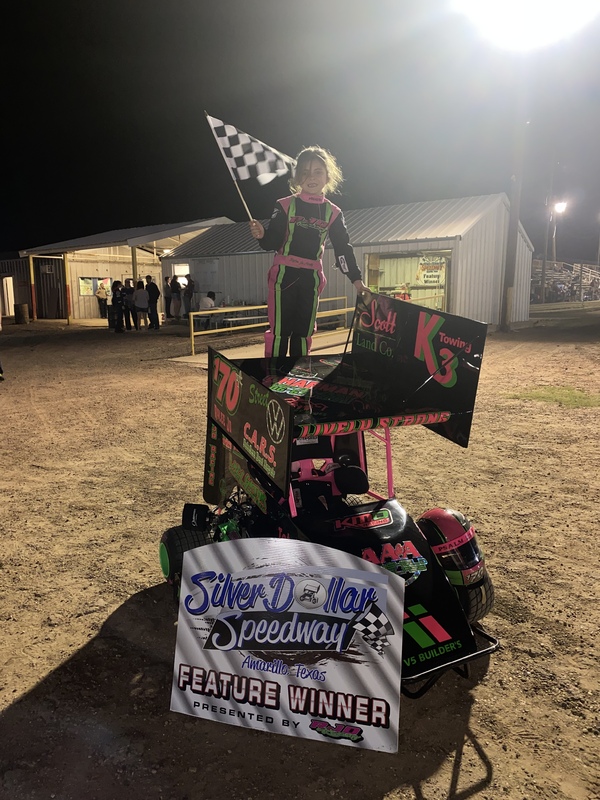 Race Report 7-9-21

After a couple weeks off due to rain and a scheduled break RJo was ready to get back to racing.

She started the night off good by drawing the number 8 pill which put her starting on the pole for the first heat. The track threw the kids a curve ball this week and did a rolling start instead of starting from a dead stop like they have been. RJo did great at it getting a good start and leading every lap of heat one coming away with the heat race win.

After the heat dad jumped on the phone with our amazing engine builder Jerry Cox and discussed what changes to make to the kart and the crew got busy. RJo started last in the second heat and quickly made her way to second where she would end of finishing the second heat.

That put her starting on the pole for the main. With track conditions and her starting spot on the main dad decided not to change anything on the kart and it paid off. RJo was able to lead every lap of the main and pull off her third victory of the season.

Thanks to Braden White for the help in the pits and thanks to Uncle Shawn for going live for all our fans who couldn't be there. Please keep Shawn in your prayers after a rough week with chemo from continuing his battle with cancer.

Last but not least thanks to all the fans who came out to support RJo and all the racers. It is so cool hearing all the cheers as she pulls on to the track and while she is racing. Thanks to all our family for the continued support and huge thank you to the best sponsors any racer could ask for.