Amarillo Crime Stoppers Car Show
Sep 01, 2021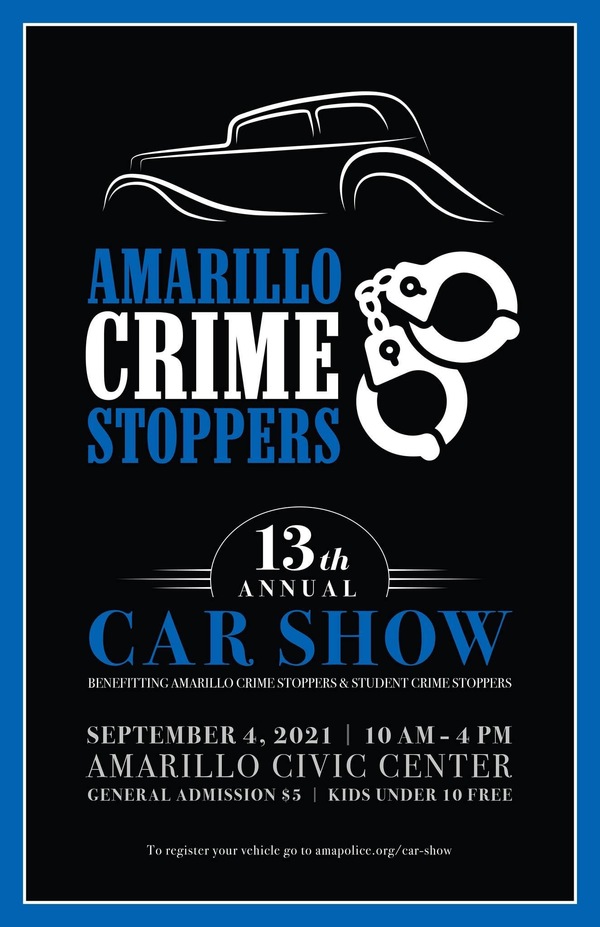 If you are looking for something to do this weekend since there is no racing in the 806 come out to the Amarillo Civic Center to the 13th annual Amarillo Crime Stoppers Car show. RJo will be there with her kart and a few hero cards to sign and hand out.

Amarillo Crime Stoppers is happy to announce we are back to an in-person show for the 13th Annual Crime Stoppers Car Show.

This years show is Saturday September 4th, 2021, and will be held at the Amarillo Civic Center. The show runs from 10am-4pm. Come check out some awesome cars and stop by one of our many vendor booths.

General admission is only $5 and children 10 and under get in free. For more information about the show or to register your vehicle visit amapolice.org/car-show.