RJo 2021 Season A Huge Success
Sep 06, 2021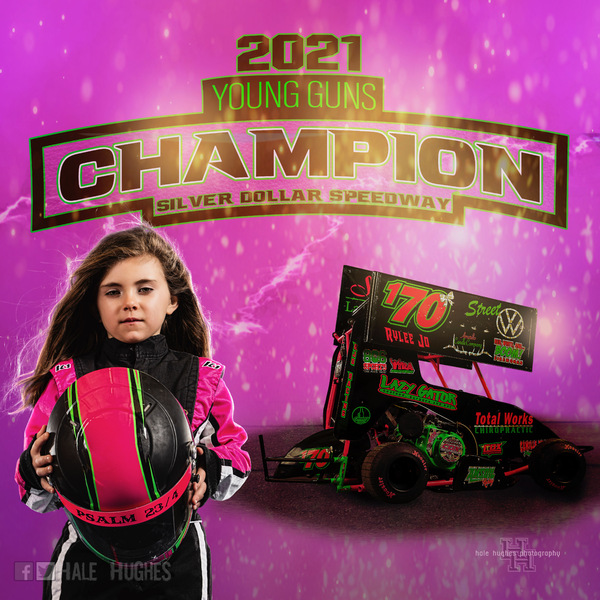 The 2021 season at Silver Dollar Speedway has come to an end and it was a very successful one for RJo.

In her second season behind the wheel of her outlaw kart in the Young Guns Division RJo was able to win the Track Championship. She had five wins at her home track along with a win at County Line Speedway in Lubbock tying her career high of six wins in a season. She has one more race this weekend to see if she can get that seventh win.

Rylee only finished outside the top two spots this season on three occasions with two third place finishes and one fourth place in a class she had never ran before which she will be moving up to next season.

We want to thank all of our fans for the support this season. RJo definitely has some of the best fans in the 806.

We would also like to thank all the people who have helped us in the pits this season. No matter how big or small the help was it was greatly appreciated.

RJo would also like to thank her family for always encouraging her to chase her goals and dreams.

Last but not least without our amazing partners who have become family none of this would be possible.

Next season RJo will be moving up to Junior 1 Outlaws with the goal of another Track Championship and Rookie of the Year honors.