Rylee Raises Money for Local Veterans
Sep 25, 2021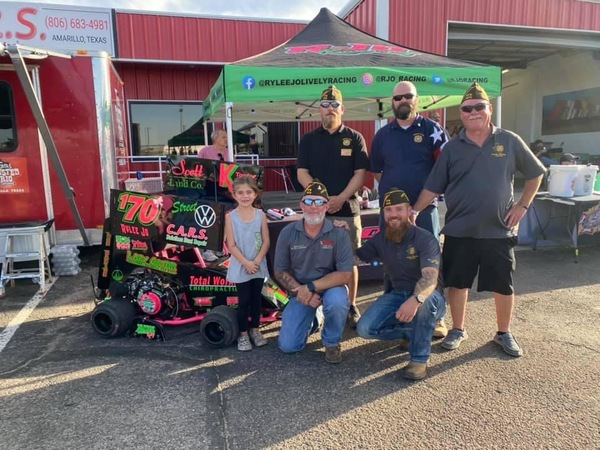 Today RJo Racing participated in the Inaugural Boot on the Ground Fundraiser. The fundraiser was set to raise money for the local VFW Chapter and give back to Veterans in the Amarillo community.

Rylee knowing without the amazing sacrifices that veterans gave we would not have the freedoms we do today. She wanted to do something to give back to them. We teamed up with a couple of her sponsors, Lazy Gator and Rick Looby Homes and raffled off a 3 hour limo ride and $50 gift certificate to Lazy Gator.

She sold tickets for $1 a piece or 6 tickets for $5. She was able to raise over $200 to give back to the local VFW Chapter.

We are extremely proud of how she loves giving back to her local community. We have some of the best partners in the world to continue to team up on these different ways of giving back.

If you can please go support these amazing business without them we could not do what we do.