2021 Sponsor Appreciation Dinner
Nov 14, 2021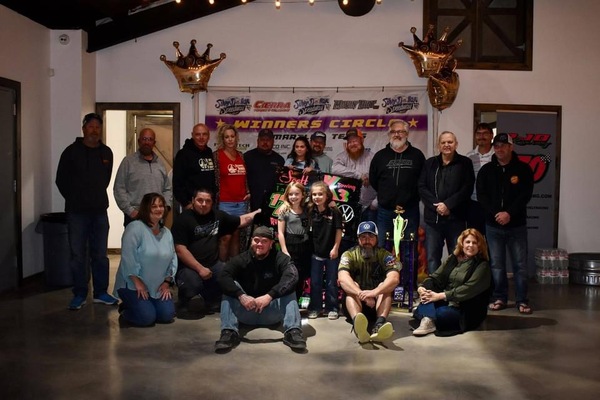 Tonight was our annual sponsor appreciation dinner. We hold this event as a small thank you to each of our sponsors for all they do for Rylee and RJo Racing each year.

The night started off with a short thank you speech from RJo and her Dad (Steven) followed by some great food. This years meal was catered by Lazy Gator and let me tell you it was absolutely delicious.

After we were through eating RJo drew names for some door prizes before handing out gifts to each sponsor.

It was a great night celebrating all of Rylee's accomplishments from the 2021 season both on and off the track.

As y'all know RJo won 7 a-mains this year and the track championship but I want to brag on her off track accomplishments.

The Inaugural RJo Racing Gift Roundup, where RJo gathered 75 gifts for a local children's home.

She volunteered time with Fill With Hope packing "Hope Totes" for local kids to have snacks.

She raised over $500 for Faith City Missions a local homeless shelter.

She started the Inaugural RJo Racing Back-2-School Backpack Giveaway. Where along with some of our amazing sponsors gave away 500 backpacks full of school supplies to kids in need.

She raised over $200 for the local VFW chapter at another event.

For Halloween this year she started the Inaugural RJo Racing Trunk or Treat where we had over 250 kids stop by in their awesome costumes.

And we are in the middle of our Inaugural RJo Racing Canned Food Drive benefitting High Plains Food Bank.

Again we cannot do all of the amazing things we do without the support from our great sponsors. So thank y'all again for all y'all do for all of us at RJo Racing.