2nd Annual RJo Racing Gift Roundup
Nov 21, 2021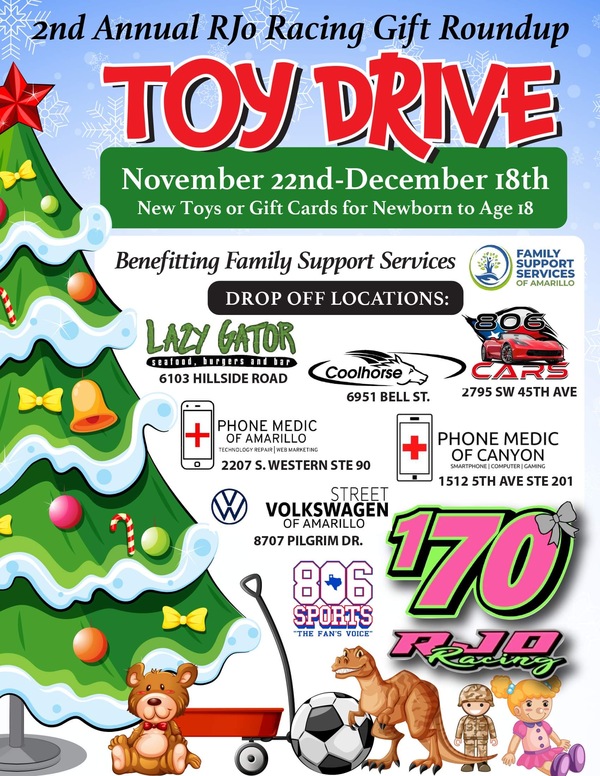 RJo is kicking off her 2nd annual RJo Racing Goft Roundup. This year her toy drive will benefit Family Support Services.

Family Support Services is a local organization that helps kids who come from bad situations.

These kids range from newborn to 18 year olds. If you would like to help out but cannot make it to one of our six drop off locations please email us and we can work something out.

Our drop off locations are Lazy Gator, Coolhorse, Phone Medic of Amarillo, Street Volkswagen, and 806 CARS in Amarillo, Texas and Phone Medic of Canyon in Canyon Texas.

We will have bins at these locations until December 18th.

Hope everyone has a Great Holiday Season.