National Tourism Day Car Show on Historic Route 66
May 07, 2022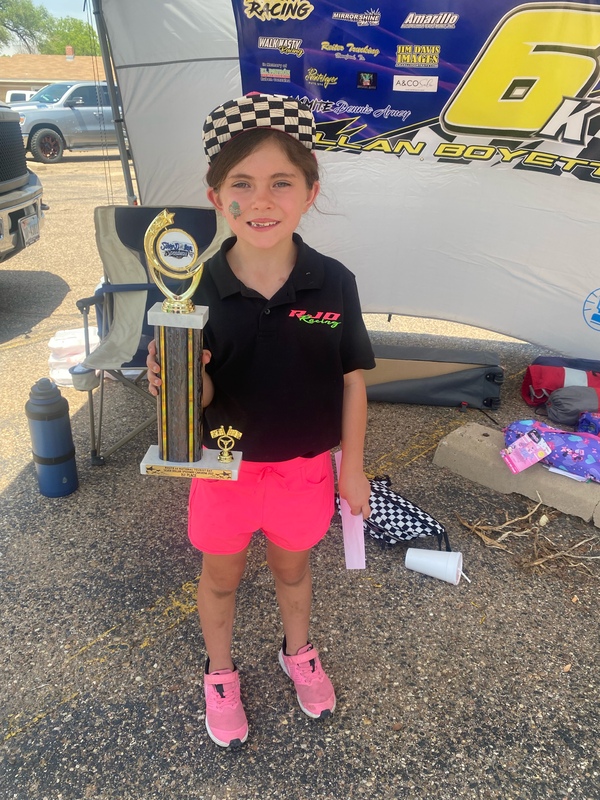 This past weekend without any racing going on RJo check her karts out to the car show for National Tourism Day.

She was able to visit with lots of people and hang out with some good friends. She handed out goodie bags full of candy and other items thanks to her new sponsor O'Reilly Auto Parts.

She was awarded a first place trophy for fan favorite. Thanks everyone who came out and we look forward to seeing everyone Friday night at Silver Dollar Speedway!!