Rough Night at the Track
Jun 24, 2022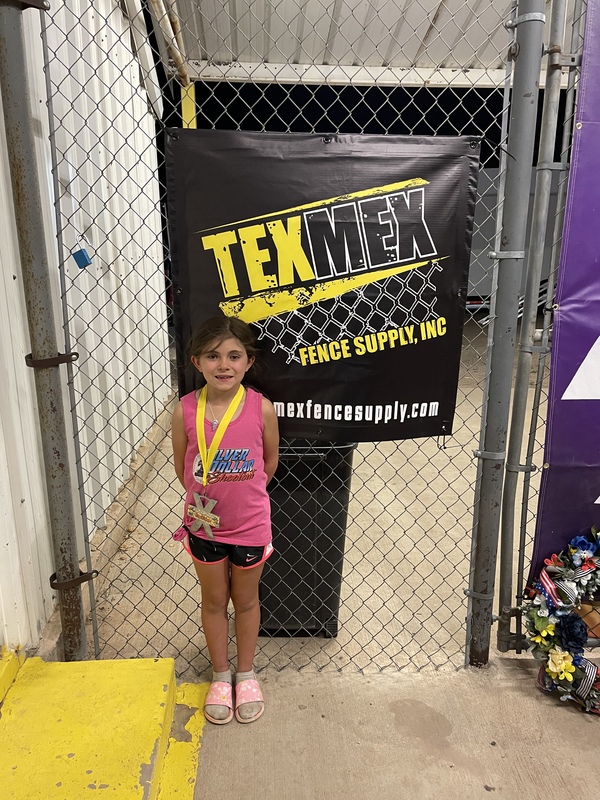 Was a rough night for RJo Racing last night in the Texas Championship Presented by TexMex Fence Supply, Inc.

Started off the night drawing a 95 which put us starting last in Heat 1. Had a fast kart and was passing for the lead when some contact happened spinning RJo. She was sent to the back and just didn't have time to make any passes and ended up P3.

Heat 2 started on the pole and didn't get a great start but was all over the back of the lead kart all race but just couldn't get around and ended P2.

Started last in the main kart was fast but after some more contact passing for second and being in a caution RJo needed just a couple more laps and think she would of pulled off the win but ended up P2 in the main.

We are right there with having the kart where we need it just need a little bit of luck. We will continue to get the new kart figured out and be back in two weeks. Everyone have a great and safe off week for July 4th.

As always we want to thank the track owners and track officials for all they do week in and week out to give us a great place to race. Thank you to all the fans who continue to support us. Thank you Braden for all the help in the pits. Thanks to our family for all the help and support. Lastly thanks to all the great sponsors who help us push towards our goals and have fun racing.