806 Sports Radio Night
Aug 05, 2022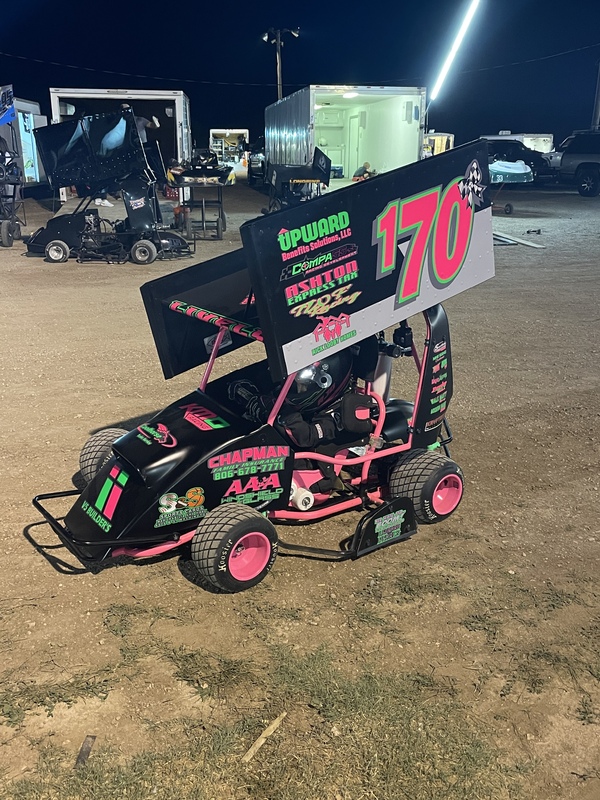 After getting rained out last week we were ready to get back to racing for one of two point nights left in the season and down just four points. It was a very frustrating night. Dad put us in a hole by drawing a 81 which would have us starting last in heat 1.

This is we're our night got worse. Went to start the kart up and it ran for just a few seconds and then died and wouldn't refire. Not sure what's wrong with the engine but it had no spark. We tried working on it and just couldn't get it figured out. We thought we were done for the night.

Dad ended up talking to Jeff and Pat and since we hadn't started racing yet they allowed him to go get the backup kart. We would miss heat one.

Dad hauled butt back to the shop grabbed the other kart with intentions of making the main. We were able to get everything together and ready to race before heat 2 so we started pole
of heat 2 and not knowing what the kart was going to do or even knowing the gears on the kart she was able to hold on and win even woth a left front flat.

Started last in the main and was running good went to pass for second and got out in the birm and would end the night 3rd.

I am beyond proud of RJo for handling all the adversity the way she did and stayed positive through it all and went out and just had fun.

Thanks to all the fans, family, and sponsors with out y'all this isn't possible.