Manufacturers Throwdown!!!
Jan 06, 2023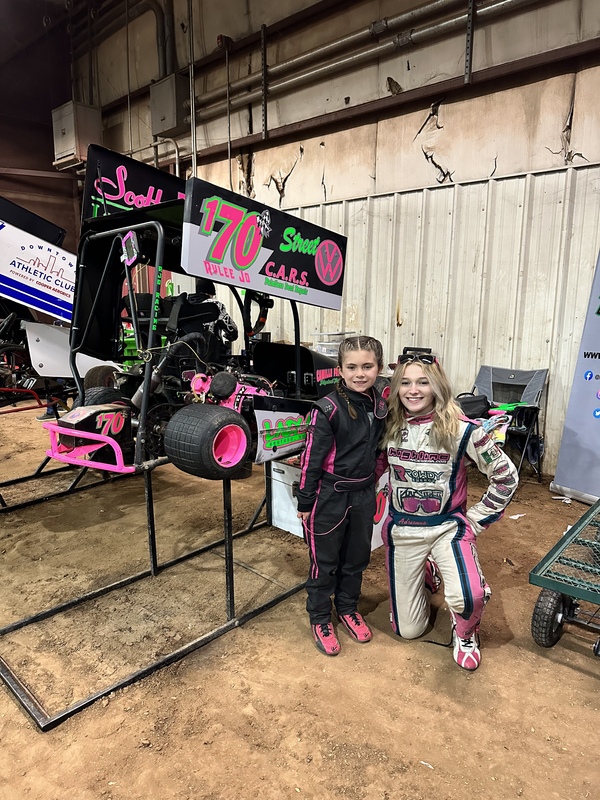 Wednesday was move in day for us in Shawnee, Oklahoma at Heart of Oklahoma Speedway for RJo's first indoor race. It was the Manufacturer Throwdown and there was 348 karts in total checkin. We ran the Jr1 Clone class and there was 15 entries in that class.

Rylee drew a 43 which would have her starting outside pole in her first heat on Thursday. She was a little nervous about this track as it was a lot different then she was use to. She got one set of hot laps which was only two laps so not alot of time to get comfortable on track. I'm the heat race she was running ok and went into turn three and a car behind her drove into her and shoved her into the wall. It bent the tail tank over and was hitting the exhaust making a clanking noise and she thought something was wrong so she pulled to the infield and that ended our day.

On Friday she ran her second heat race and was a lot more comfortable although she was still a little nervous she started last and avoided some wrecks and was able to come home in 5th. That wouldn't quite be enough to lock us into the a main on Saturday but was good enough to give us a front row start in the b main.

Saturday she started outside pole of the b main and came home p2 locking herself into the a main. Which was our goal for the weekend. In the a we made a small gear change she started p10 and would avoid some chaos and move up to p5 at one time but as the last restart came out one driver jumped the start and jumped a few positions before the flag stand and Rylee would end up p7.

She had so much fun this weekend at a new track. She loved the banking in the corners and I think if we had more seat time there she would only get faster. We could not do this though without all the support from our family, fans, friends, competitors, and of course the best sponsors in the racing community. Make sure to support the ones who support the racing world. From all of us at RJo Racing thank you again for all the support.