38th Annual Make-A-Wish Car Show
Mar 05, 2023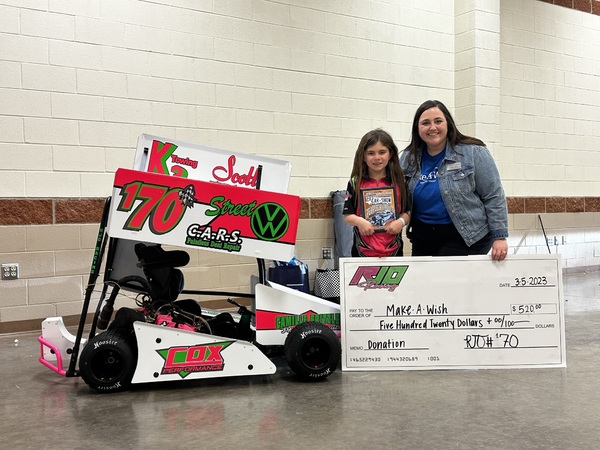 Rylee kicked off her 2023 season in a big way at the 38th Annual Make-A-Wish Car Show.

There were over 300 cars on display of all types from very nice restored cars to newer cars and trucks.

With over 8,000 people attending the two day car show RJo was able to show off her sweet 2023 ride and talk to a ton of people about the upcoming season.

Along with talking to people she also had a raffle going for a car wash/detail kit with all money raised being donated to Make-A-Wish of North Texas.

Sunday at the awards ceremony RJo was able to donate $520 to Make-A-Wish and was also awarded a People's Choice award which went to the Top 40 cars of the show.

We are very thankful for all of you who support us in everything we do. Now it's time to finish up some small things on the kart and get the trailer ready for this upcoming race season. We have a couple more big car shows we will be attending before kicking off our season in Slaton, Tx April 15th.