Weekend Recap
Apr 29, 2023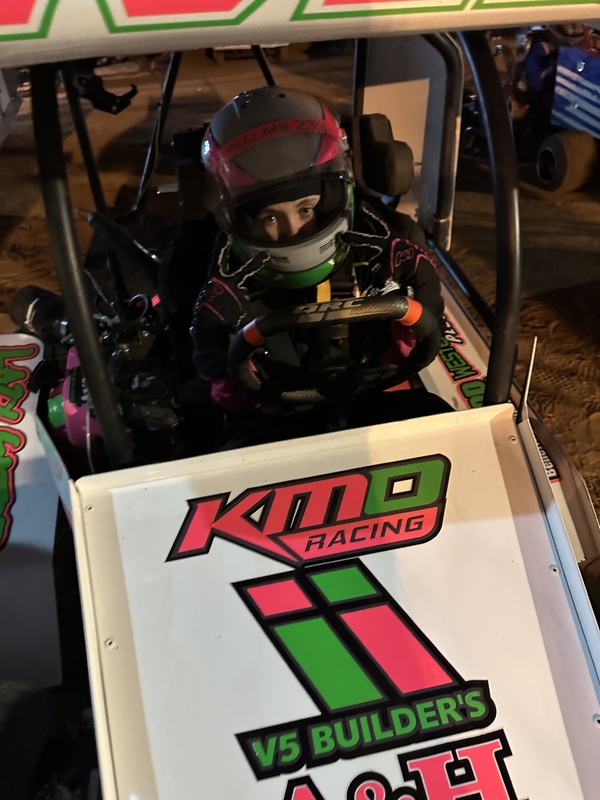 Was a busy weekend with two nights of racing planned.

Friday April 28th

Opening Night Thaw Brawl Silver Dollar Speedway was cancelled due to weather.

Saturday April 29th

Our second night at Slaton Speedway was a decent night. RJo is still learning the Jr2 Class and we are trying different things to help her out. There were 9 karts total for Jr2 she would start inside second row in her first heat. She showed speed but would finish in 3rd. She would start first row outside of her second heat and lead the whole race coming away with a heat race win. The would put her starting third in the main. At the drop of the green she would fall back a couple spot and finish the main in 5th. Overall it was a good leaning night for RJo and we have no doubt she will get this down.

Thank you to everyone for all their continued support and thanks to GiGi for travel down to Slaton with us again last night. We will be back in action this Friday at Silver Dollar Speedway for the Spring Speedway Showdown.

Thank you to all of our sponsors for the support with out them this would not be possible. Please go see these amazing people and tell them you saw them on RJo's kart!!!!