Finally Getting to Race at Silver Dollar Speedway
May 12, 2023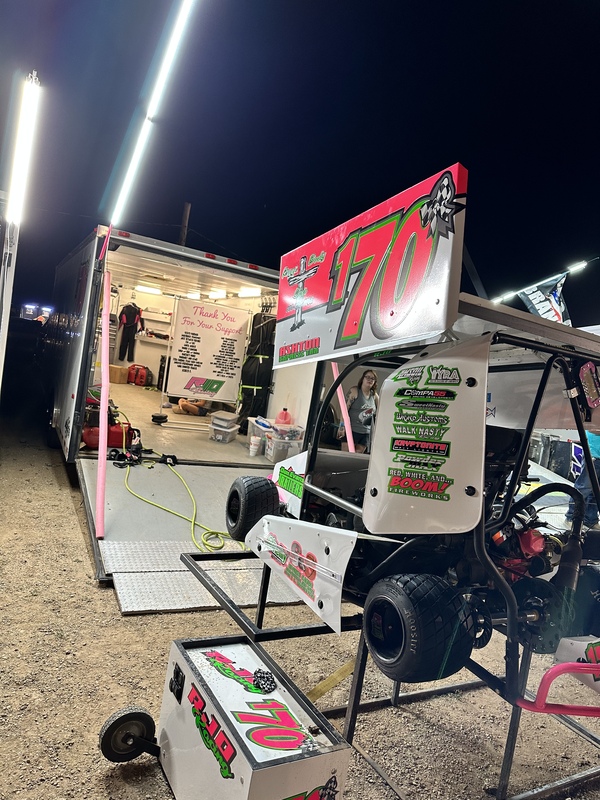 Finally got to race at our home track and was a decent night. Drew a 37 which put us starting inside second row for heat one. Had a slow start falling back to 5th but after a caution found a little sone thing on the high side and past for the win coming out of turn four to the checkered flag!!!

Heat two started inside second row and lost a spot and would finish in fourth. Which would put us inside row three for the main.

At the drop of the green for the main we almost got spun but saved it and would run about mid pack the entire main. RJo spun on the last lap to avoid two cars that got together and would finish in the seventh spot for the night.

All in all it was a good night and we got faster every race. Rylee is doing an awesome job I can't wait to see what this season has in store!!!

Thanks to all our friends, fans, family, and sponsors would came out tonight and the ones who couldn't make it without y'all we couldn't do what we do!!!

Please go support our amazing sponsors and tell them thank you for supporting local racing!!!