Finally Back in the Kart for Two Nights of Racing
Jun 10, 2023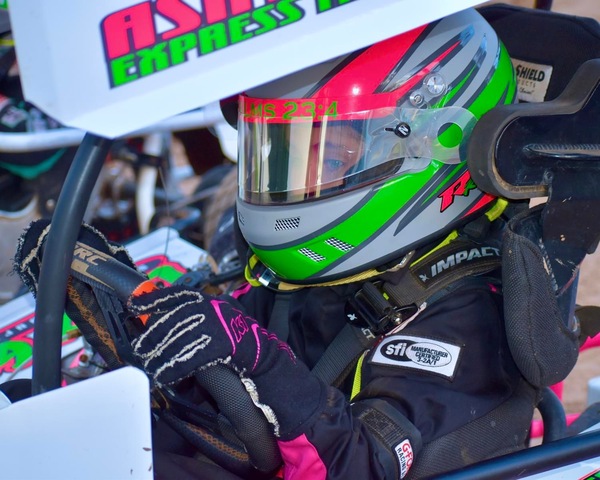 Feel is like forever since we have got to have a race report. First off we want to thank God for all the much needed rain for our area. Second off a huge thank you to Pat McNabb, Jeff Reese, Jaime McNabb, Kristal Reese, and Kevin Izzy for all that y'all did on the track to get it ready for the kiddos to race!!

Friday night we were back in action at Amarillo's Silver Dollar Speedway. Drew a 70 which put us outside second row for heat 1. Tried some new gear and it didn't work. RJo did her best but came home 3rd.

After the heat we decided to change gear and dad realized why the Vera change didn't work is because he had the wrong gear on the car. So we ended up putting the right new gearing in the kart we wanted to try for the second heat. Started on the pole and lead most of the race. RJo needed to move up about half a kart and she would of been fine but ended up getting past after a few cautions and would come home 3rd again.

Made a small gear change before the main started third row outside drove a great race made her way up to 4th but got passed on the last lap and would come home with her first top 5 of the season in Amarillo finsihing 5th!!

Ran about 70 laps after the races were over trying some more new gearing and think we found soemthing that is going to work.

Unloaded the kart Saturday morning did some maintenance and got it ready to head to Slaton Speedway. Drew a 35 once we got checked in which would put us starting outside pole of heat one. RJo got a great jump on the start and lead every lap coming away with the heat race win!!!

Heat two she would start inside second row and was fast. She was all over 2nd places bumper doing everything she could to get around her just couldn't quite get it done. She would go high coming out of turn four on the last lap to try one more time and get passed right at the line and come home 4th in the second heat race.

Now for the main this is where it got crazy!!! Started outside pole and went to start the kart and the pull rope wouldn't catch to start it. Ended up taking the pull rope off and getting it started with an impact after Kevin Izzy and them graciously gave us an extra race to get. It going. RJo would run second the entire race.

Thank you to everyone the track owners, track officials, sponsors, fans, friends, and family for all of y'all's support without y'all RJo could not do what she loves to do.

Also want to give a special shout out to Ray Ashton and the Riggs Family for coming out Friday night and watching Rylee.

We will be back in action this Friday night June 16th in Amarillo for the 3rd Annual Battle in the Bullring presented by RJO Racing. It is also RJo's birthday so make sure to come out and watch some great racing and tell her happy birthday. We will have goodies in the trailer for all the kiddos!!!

If y'all get a chance please go support out amazing sponsors they are what keep us going throughout the year.