3rd Annual Battle in the Bullring presented by RJo Racing
Jun 16, 2023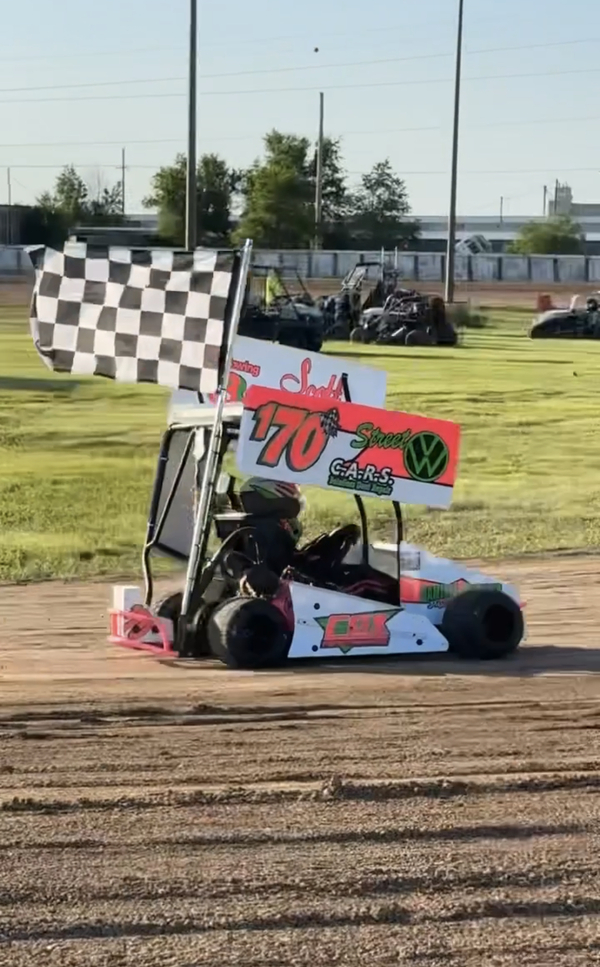 First off want to thank The McNabb and Reese Family for letting us honor a great man, Tom Hogan with a memorial lap before the races.

Heat one RJo would start third row inside. Track was a little dry, dusty, and slick. She would work her way up to 4th but would soon coming out of turn four dropping back and finishing 5th.

Heat two started outside pole and held on to 2nd for the entire race having a great race with Owen Armstrong Racing and Paisley Daniels.

The main she would start outside second row and have a great race finsihing with another top 5 and best finish of the season in Amarillo coming home 4th. Congrats to Paxton Longbine Racing on another win!!

Thanks to everyone who came out for the 3rd Annual Battle in the Bullring presented by RJO Racing and thanks to everyone who stopped by the trailer and sang happy birthday and had cake!!! Also thanks to Chase "N" Checkers for coming out and hanging out!!!

Thanks to all our friends, family, fans, and sponsors for all of y'all's support and helping us get to do what we live doing!!!!