Clone Wars
Jul 07, 2023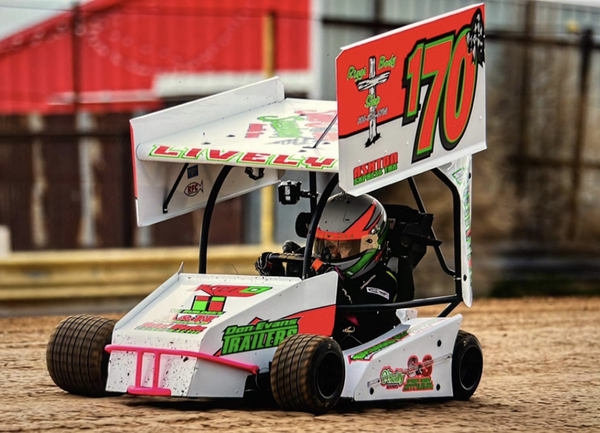 Friday night we were back at Amarillo's Silver Dollar Speedway for Clone Wars. First off we want to thank the entire crew Pat, Jeff, Kristal, Jaime, and Ken for all of their work. The weather was not looking good and after a short rain delay we got the evening started.

First heat started 4th and feel back to 7th but was able to drive it back up to finish 4th. Second heat started 4th again and after a couple restarts fell back to 6th and would finish the heat there. For the main we would line up 4th again and the rain would start before we were able to start the main so RJo was scored 4th in the main.

Thank you to everyone who supports RJo. We could not do this without y'all. We truly have the best fans, friends, family, and sponsors anyone could ever ask for.

Huge thanks to our amazing sponsors please go visit them for all of your needs!!!