Second Win of the Season!!!
Jul 08, 2023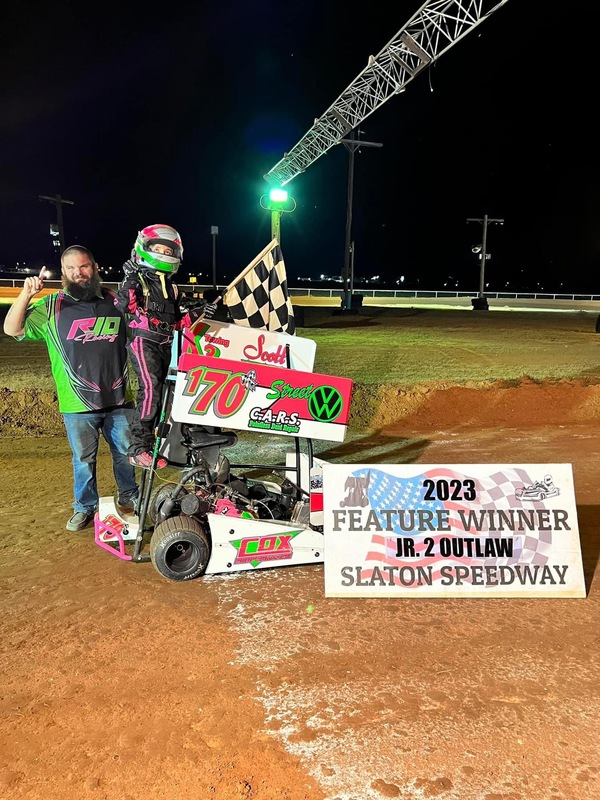 Saturday night we traveled down to Slaton Speedway and RJo would have an awesome night!!! Started pole of first heat and would lead every lap coming away with the win!!! Second heat started outside front row and again would lead every lap winning her second heat of the night. That would put her on the pole for the main and she came away with her second win of the season!!!!

Thank you to everyone who supports RJo. We could not do this without y'all. We truly have the best fans, friends, family, and sponsors anyone could ever ask for.

Huge thanks to our amazing sponsors please go visit them for all of your needs!!!