Tommy Corea/Johnny McDonald Memorial Race
Jul 21, 2023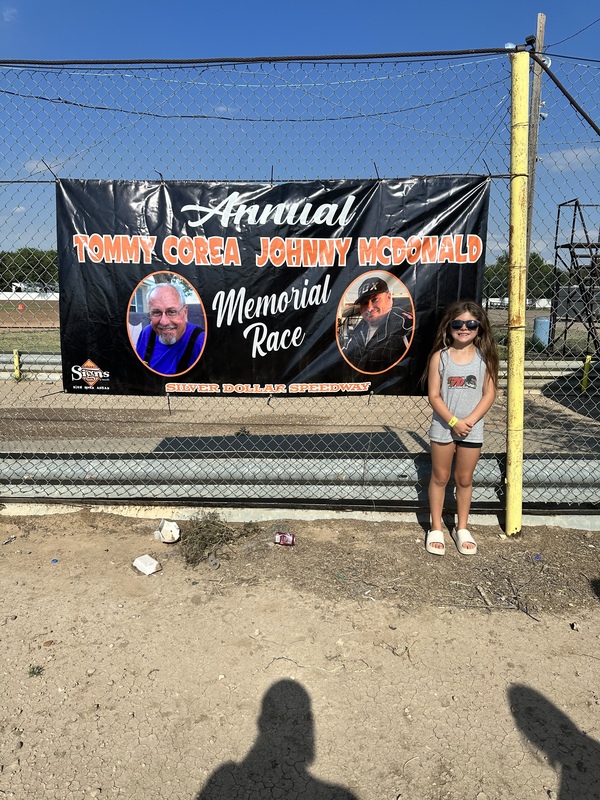 Man oh man what an awesome night of racing!!!! Weather was awesome and the track was super fast. Thanks to all the track crew and the owners for everything they did. Tonight race was very special to RJo and one she looks forward to every year. Thank you to Cierra Towing & Crushing for sponsoring the Tommy Corea/Johnny McDonald Memorial Race.

Started off the night drawing a 25 which would put us outside pole for heat 2. After falling back to third RJo was able to battle back and come home 2nd.

Second heat Rylee would start inside second row. She would get tangled with a kart in the middle of turn three and four and be charged with the caution sending her to the back. With a great jump on the restart she made her way up to second before falling back to finish the heat in third.

That would put her starting third for the main and man was it some great racing through out the field. RJo had some great battles and had settled into third but just a few laps before the race was over second place would break and Rylee would get her best finsih of the season in Amarillo and come home 2nd in the main tonight.

Thank you to everyone who come out tonight and those who continue to support RJo both on and off the track. We have the best friends, family, fans, and sponsors anyone could ask for.