Had a Great Weekend of Racing
Aug 05, 2023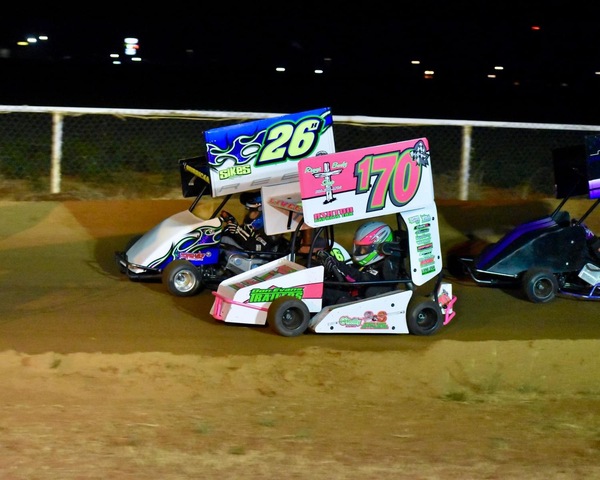 Friday night we raced at Silver Dollar Speedway.
Heat 1 started 4th and had a hole in the fuel line so was sucking air and we would finish 7th.

Heat 2 started 4th and needed to make a gear change to be a little faster but didn't have time do to fixing the fuel line and RJo would end up 5th.

The main we made a small gear change and started 6th and after a few cautions she would work her way up to 3rd but get passed on the white flag lap and end up finsihing the night 4th. Congrats to Beckett on your win!

Saturday we traveled down to Slaton Speedway. Race recap 8-5-23

Traveled down to Slaton Speedway last night for some more racing action. It was a good night of racing over all.

Started third in both heat races and would come home 4th in both. In the main RJo would start 4th and drive a great race and be on Berkley Reese #16 bumper coming to the checkered flag to come home 2nd.

Again thank you to all our sponsors, fans, family, and friends for y'all's continued support. Please go see these amazing sponsors and let them know how much our racing family appreciates them.