25th Career Feature Wins!!!
Aug 19, 2023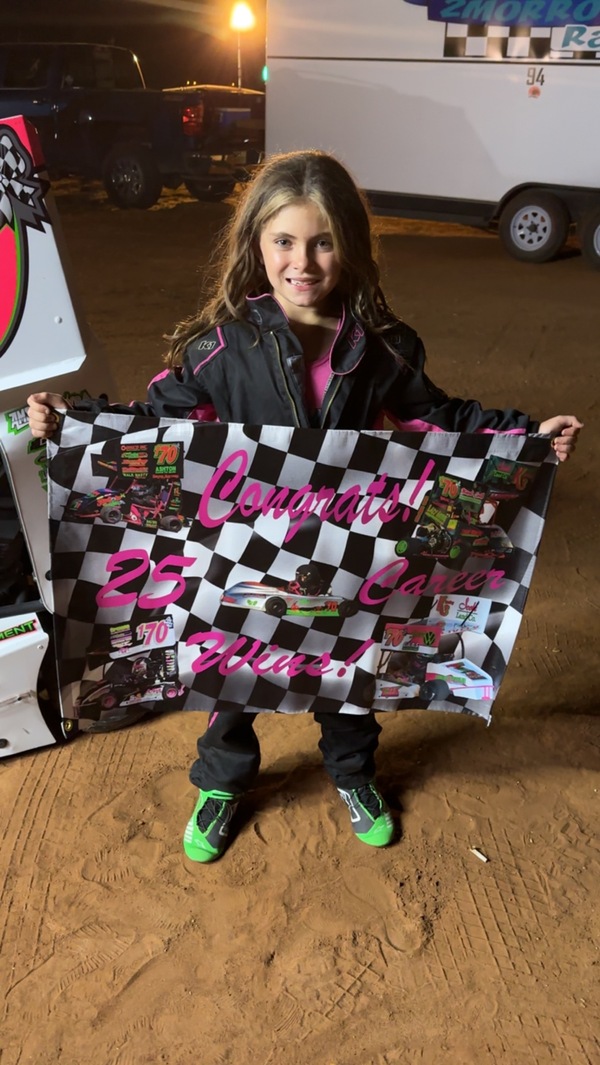 Traveled down to Slaton Speedway tonight of racing and man was it a blast.

Heat one started on the pole after drawing a 13 and lead every lap coming away with the heat race win.

With there not being a big car count tonight RJo stayed bucked up and ready for heat two. She got a great start and quickly found her way to the lead leading every lap again and coming away with another heat race victory.

That would put her starting on the pole for the main and at the drop of the green flag she would check out and lead every lap coming away with her 25th career feature win!!

I am beyond proud of everything Rylee has accomplished in the 5 years she has been racing, but we could not do any of this without everyone's support. Thank you to all of our fans, family, friends, competitors, and all of our amazing sponsors.